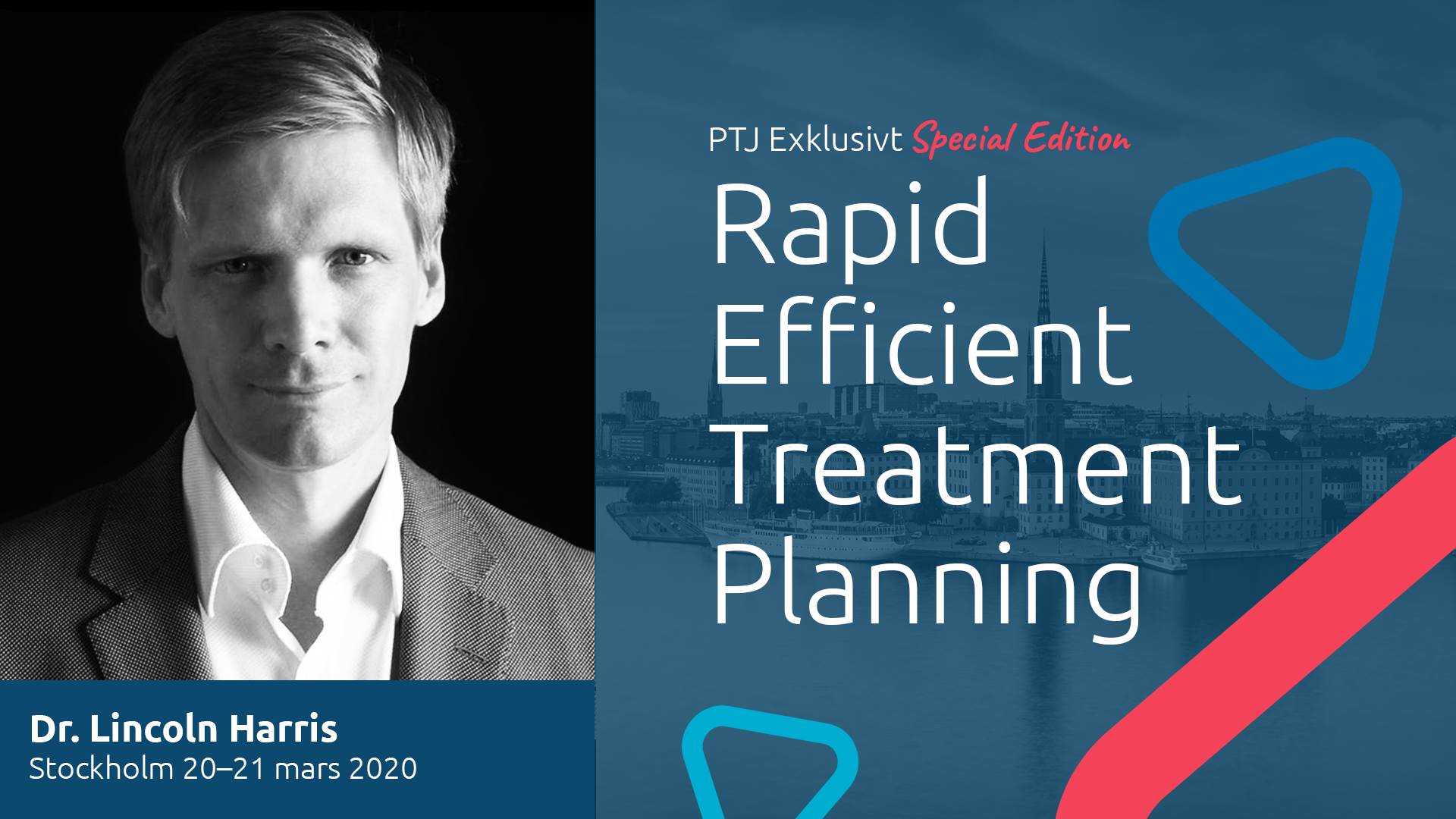 PTJ Exklusivt - Special Edition
We have the great honor of presenting Dr. Lincoln Harris, a world star and icon who will be lecturing in Stockholm in March 20-21, 2020.
Dr. Lincoln Harris
Dr. Lincoln Harris works at his well-known dental clinic in Bargara, Australia, since 2000. He also runs Restoring Excellence, which is leading in dental further education and training.
Dr. Lincoln is one of the world's most talented dentist and lecturer. His clinical skills are extraordinary. During these two course days, you will learn much more than therapy planning.
A more inspiring lecturer is difficult to find. Dr. Lincoln Harris is rarely in Europe and has never been to Sweden in such a large context.
About the course:
Rapid Efficient Treatment Planning
Should we treat patients the way we want to be treated? It's a very seductive thought isn't it? You know this is what we would choose for our mouths so that's what we should advise our patients to do.
But is it really the right way to treatment plan?
Mostly we start out at dental school treatment planning by treating disease, we do diseased based treatment planning and then later we learn aesthetic based treatment planning. Facially generated or digital smile design, an aesthetic driven treatment plan. And there's many other ways to treat and maybe we could do functional training planning but the problem with treating our patients the way we want to be treated is that our patients are very different people.
Some people might value low maintenance, they don't want to have to see the dentist very often, so treating them for periodontal disease which needs three monthly follow-up is a bad idea for them, because they may just never do it and so our initial treatment will be wasted. Or they may have high caries rate and they really aren't interested in changing that the coke drinking and sugar eating habits, so doing 25 fillings in their teeth is just a bad idea for them. Or it may be that they're not really interested in straightening their teeth so doing aesthetic based treatment planning is a bad idea for them.
So, the best way to treatment plan patients is not the way we want to be treated it's the way they want to be treated
Course topics:
- How to find the patient's goals
- Efficient consulting and examination
- Photography
- Rapid treatment planning
- Consultation
- Money
- When to present early and late
- What records do you need?
- Treatment planning practice
Dr Lincoln will use 12 cases ranging from simple to complex to demonstrate the many areas of treatment planning and useful clinical techniques.